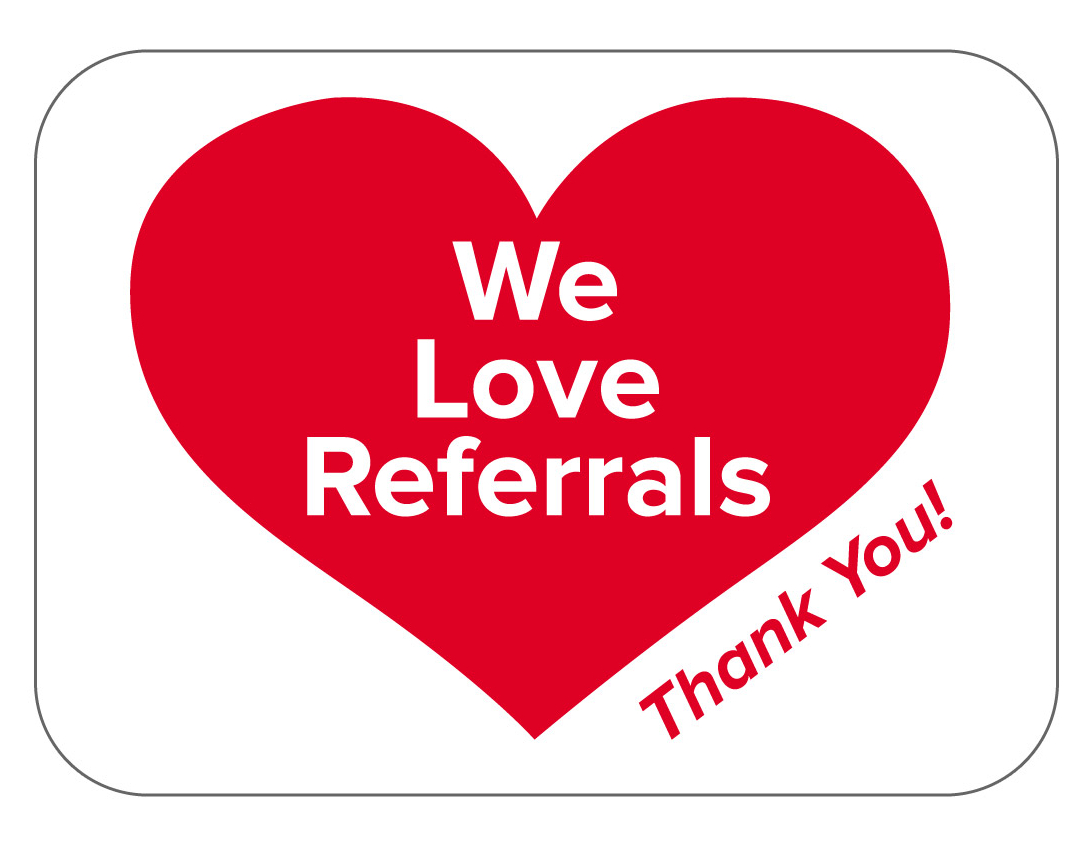 Statistics show that most people know at least one person that is or will be selling and/or buying a home. We would appreciate the opportunity to help them with all their real estate needs. Referrals are not only a considerable part of our business, but also our report card.
If you would like your family/friends to take full advantage of our Realtor/Broker experience since 1997 fill-out the form below, give us a call, email or chat live (icon lower right of this website).
We appreciate your consideration and can assure you that we will be there for them for any/all their real estate needs(fact finding, selling, buying, equity checkup, investment, short sale, etc).
Thank you